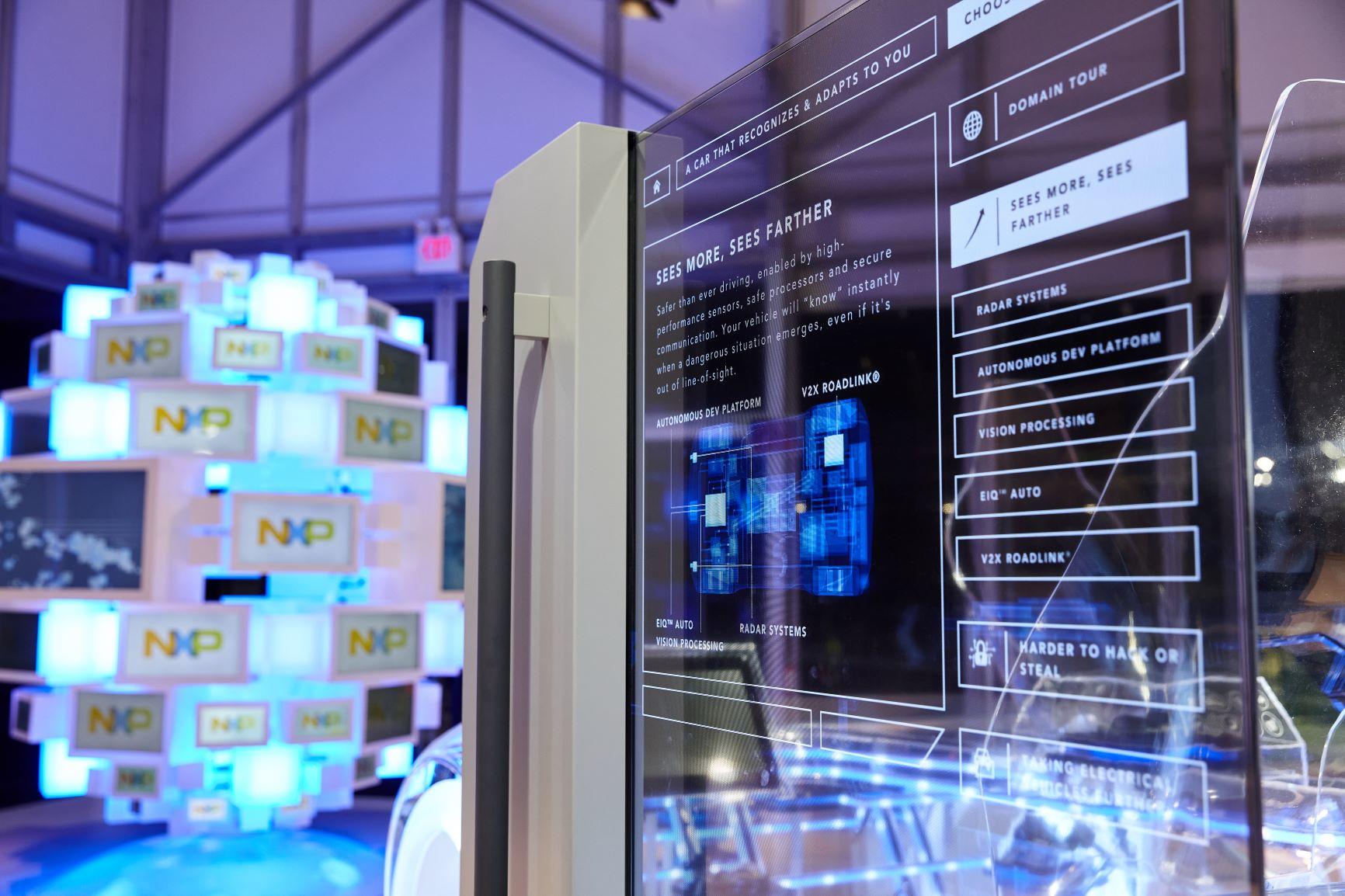 Transparent OLED PCAP Touch
Radiant Touch is the most innovative touch monitor currently available. Based on the all new transparent OLED by LG it adds state of the art touch capabilities with up to 80 simultaneous touches. As known for OLED monitors, Radiant Touch boosts most vibrant colors and contrast. The sensor is bonded invisibly to the glass of the OLED and does not change appearance or design due to it's frameless design. Using brighter colors in the content let the monitor to be opaque while darker colors allow the see-through effect.
Radiant Touch is ready to be used now to your creativity and boost customer wow.
Let us know your ideas and we are happy to add additional features like sliding mechanisms or entire vitrines and installations!

Touch System Highlights
touch upgrade for LG's cutting edge transparent OLED
frameless design, totally invisible to design of the tOLED
using mPCAP-Technology for best touch experience possible
ready to be used in your project – now
Key Features
55" OLED panel with bright colors and ultra-high contrast
Multi-touch configurable up to 80 touches
Mutual Projected Capacitive Technology (MPCT™)
Slim bezel (7,9mm) chrome plated
Screen size: 55", active area 1210x681mm
Native resolution: 1,920 x 1,080 pixels (FHD), 16:9
Windows 7, 8,10, Linux and Android plug-and-play HID support
Custom mounting frame for easy installation included
Specifications Panel
transparent OLED panel by LG

38% (typ.) transparency, full black

400 cd/m² brightness (360 cd/m² with sensor applied)

178° x 178° (H x V) viewing angle

8 ms (MPRT) response time

100 – 240V~, 50/60Hz power supply

HDMI, DP (with loop through) inputs

RS232 in/out, RJ45 (LAN) in/out, IR controls
Specifications Touch
Touch controller fully integrated into mounting frame
Leading Mutual Projected Capacitive Technology (MPCT™)
Full USB-HID support
Fully configurable driver-set for up to 80 points multitouch
3mm gap from sensor to active layer for minimum parallax effect
USB powered
We will be happy to serve you. Please get in contact.